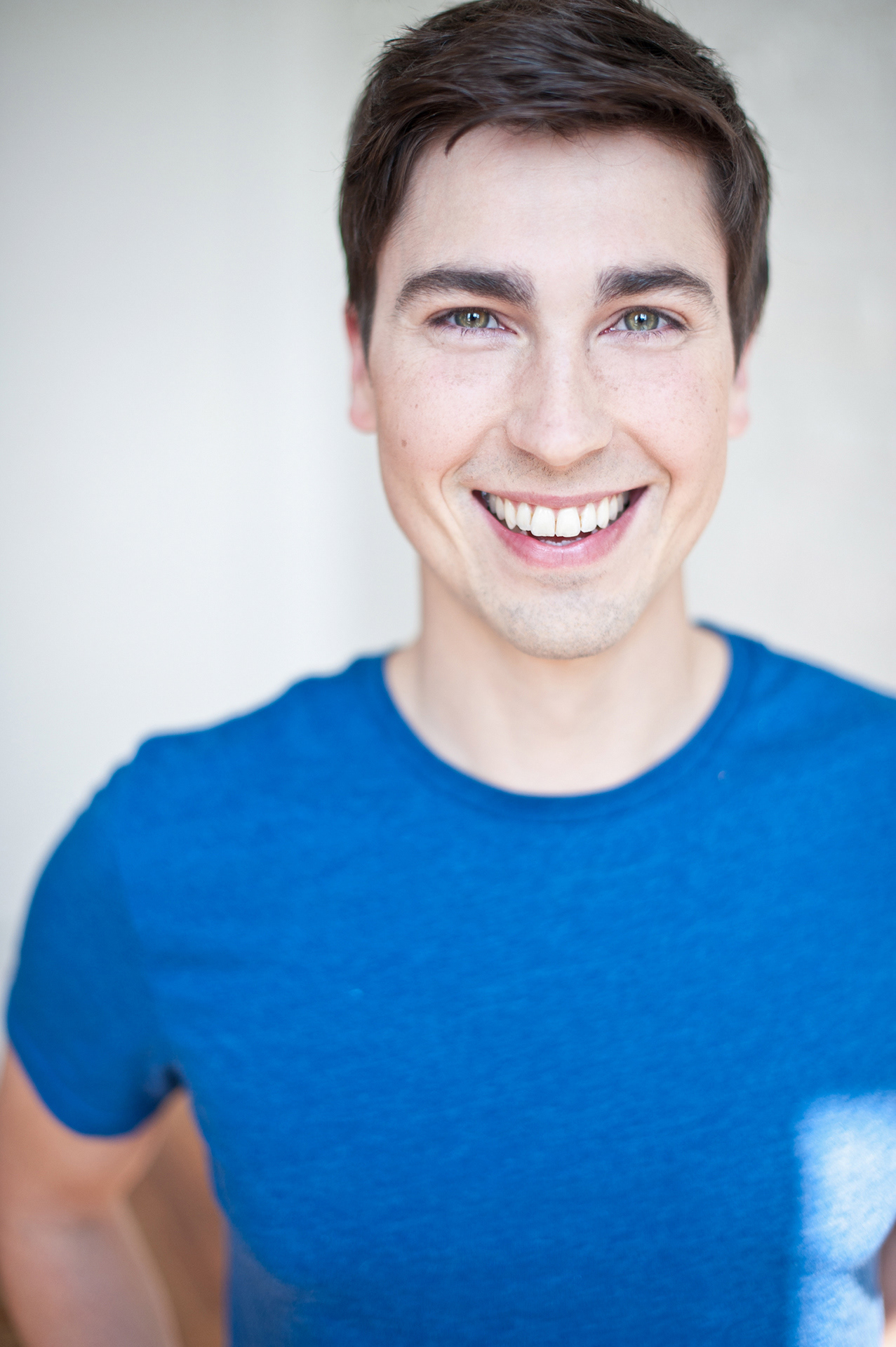 Originally from a small southern suburb of St. Louis, Missouri, I'm a theatrically trained, Jeff Award nominated, Equity-experienced, SAG-AFTRA actor based in the Chicagoland area.  I've proudly been represented by the incredible people at Gray Talent Group for over 10 years.
My TV credits include NBC's Chicago Fire, Chicago P.D., and Chicago Med, Fox's Empire, USA Network's Pearson, and Amazon's Utopia (written & executive produced by none other than one of my favorite authors, Gyllian Flynn!)
I've got lots of experience in commercials and am lucky enough to have been featured in both national and regional ad campaigns.  Currently airing is a US Cellular commercial that I star in, called "Individual Planphobia." Previous to that, I got to don a custom protective "suit" for a spot for Illinois Lotto.  I had the pleasure of appearing as the Chicagoland host of the Walmart Challenge commercials in 2011 and pretending to be a McD's clerk while getting real people to "pay with lovin'" in two McDonalds Super Bowl commercials.  Other work includes tv and internet spots for ExxonMobil, Sears, Qdoba, Jose Cuervo, Gordmans, Furthermore Proper Beer, Blue Cross Blue Shield of Florida, ManCo Duck Tape, and The Hartford. I've also voiced a radio commercial for Spirit Airlines and voiced some pedestrian characters in the 1st edition of the Watch Dogs video games series, which the most fun that I've ever had in a booth!
Comedy is some of my favorite work to do. I had a blast playing Tech Trends reporter Aaron Vaughn in satirical news videos for The Onion for over 2 years.  All of the Aaron Vaughn Tech Trends videos can be seen on 
The Onion
 page of this site!  I spent 3 memorable weeks in Saugatuck, MI filming the SAG feature film Saugatuck Cures, playing the supporting role of Paul alongside stars (and awesome people) Max Adler, Judith Chapman, and Danny Mooney.  It enjoyed a limited theatrical release in Spring, 2015 and is now available to stream online from Breaking Glass Pictures.  I've also starred in several short films.
Theatre is where I feel the most at home.  Aside from parenting children, I've had the most amazing experiences of my life with castmates behind flats, curtains, and stage lights.  My most recent on-stage work was in Raven Theatre Company's production of Red Velvet.  I played Pierre LaPorte, the gay, entrepreneurial & risky French manager of the Royal Theater of Covent Garden during a time of race riots in 1830's London.  Before that, I was nominated for a Joseph Jefferson award for my portrayal of my personal dream-role Chris Keller in Raven Theatre's critically acclaimed and Jeff Recommended production of the Arthur Miller classic All My Sons.  Other work includes: Sons of the Prophet* by Steven Karam (TheatreSquared), columbinus by Steven Karam and the late P.J. Paparelli (Raven Theater Company), The Laramie Project: 10 Years Later by the Tectonic Theatre Project (Redtwist Theatre), Bang The Drum Slowly adapted by Eric Simonson (Raven Theatre Company), Storybox created by Jonathan Pitts (CIF/Piven Theatre Workshop), and others, including performing as an understudy in David Schwimmer's gripping drama Trust* (Lookingglass Theater Company). [* – denotes Equity affiliation]
I hold a BA in Theatre with honors from Lindenwood University and completed the Conservatory program at the Second City Training Center in 2005.  I'm fluent in Spanish and am a quick study in dialect work with experience in French, Irish, British, and Southern dialects. I also love carpentry, woodwork, and doing my best to be a super hero for my wife and two children.  Thank you for reading!